[ad_1]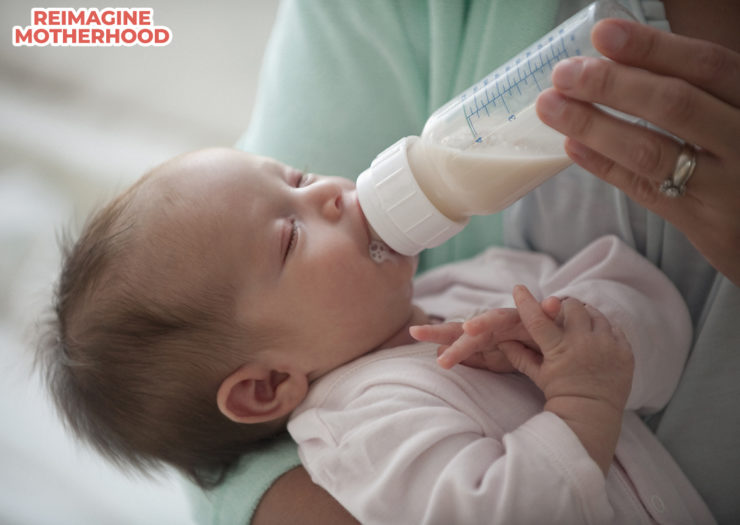 Check out more stories on abortion and reimagining motherhood.
This Mother's Day is my first, and it's nothing like I imagined; being a new mother during a global pandemic is beyond challenging. There's the general challenges of being a new mama, such as the sleepless nights, learning new routines, trying to make sure my baby is well-fed, the adjustment to postpartum life and my new mind and body, and the endless laundry.
But, because I was pregnant and had my son during the pandemic, the lack of in-person support and my fear of contracting COVID-19 has added to the pressure. It's very lonely. And it's all compounded by the never-ending fear that my Latino Asian son could be the target of police brutality or gun violence in East Oakland, like so many Black and Brown children. It's stressful, but I am overjoyed when I see my son giggle because it's the parenting path that I chose.
I didn't always want to be a mother. Admitting that often makes other people uncomfortable. But it's the truth—a truth I don't feel like I need to continue to hide.
Sex. Abortion. Parenthood. Power.
The latest news, delivered straight to your inbox.
When I became pregnant the first time in 2013, I had a medication abortion. I was dealing with a lot and not ready to be a parent. I was trying to leave an abusive relationship, recuperating from trauma, trying to earn enough so I wasn't worried about the last dollar in my bank account, and getting strong in my recovery.
I was not prepared to have a child. I needed to devote time to building my life back up. I needed time to heal. I needed to prioritize my own life first.
Women experiencing abuse from a partner are significantly more likely to have unintended pregnancies, and they are more likely to have depression, post-traumatic stress disorders, bodily injuries, and sexually transmitted infections. When pregnant people who are abused continue their pregnancy, they're more likely to experience preterm labor and other pregnancy complications.
I had an abortion. I deeply care and advocate for people to have full reproductive autonomy. I chose motherhood years after having an abortion. With all those truths, I have no regrets.
Even though having my abortion was the best decision for me, it took time for me to release the stigma of guilt and shame. The conversation about abortion and choosing motherhood years later did not seem like a reality to me because I rarely saw people who looked like me in it.
I didn't hear stories that were like mine: Latinas sharing openly about trying to leave painful and dangerous relationships. That isolation allowed the guilt to creep in, and I felt ashamed of my decision to have an abortion. I didn't have anyone to talk to about what I was thinking and feeling. I was lonely.
It wasn't until I found other people who've had abortions, particularly through We Testify, an organization dedicated to the leadership and representation of people who have abortions, that I was given a space to process all the emotions I was feeling. I was finally able to find a community that embraced me and had experiences similar to mine. No more explaining all of the nuances—just people who knew what I had gone through. It helped me realize that I wanted to talk about my experiences, openly and honestly. I lived too many years of not being my authentic self, hiding my reality, and wanting to appease others.
I feel freer now that I'm at peace with my life and with all that my abortion afforded me. My abortion gave me the space to move forward with my life, travel around the globe, finish school, and continue my activism. This path that I took led me to meet my now-husband, buy our first home together, and write this essay with my 1-month-old baby resting nearby.
The other day I was holding him and he smiled for the first time. It was that moment that I chose to hold on to because we deserve to feel peace in the chaos.
Being pregnant during a global pandemic was extremely difficult. It was isolating, scary, and not what I envisioned for my first intended pregnancy. Yet I will not take for granted being able to actively choose pregnancy versus having the choice made for me. I'm embracing this new phase of my life: motherhood, on my own terms.
I share a part of my story so other people of color don't feel alone in their abortion and parenthood experiences. We can hold many truths at once. My truths have made me multifaceted. I had an abortion. I deeply care and advocate for people to have full reproductive autonomy. I chose motherhood years after having an abortion. With all those truths, I have no regrets.
This is what I will be celebrating during my first Mother's Day.
[ad_2]

Source link