Acai seems to be everywhere these days. Whether it's an Acai smoothie bowl or just a regular Acai smoothie recipe, the internet is overflowing with Acai!
This delicious smoothie can be made with several different fruits, or it can be poured into a bowl and topped with your favorite toppings. No matter how you prefer to serve it, it's delicious and refreshing and filled with antioxidants!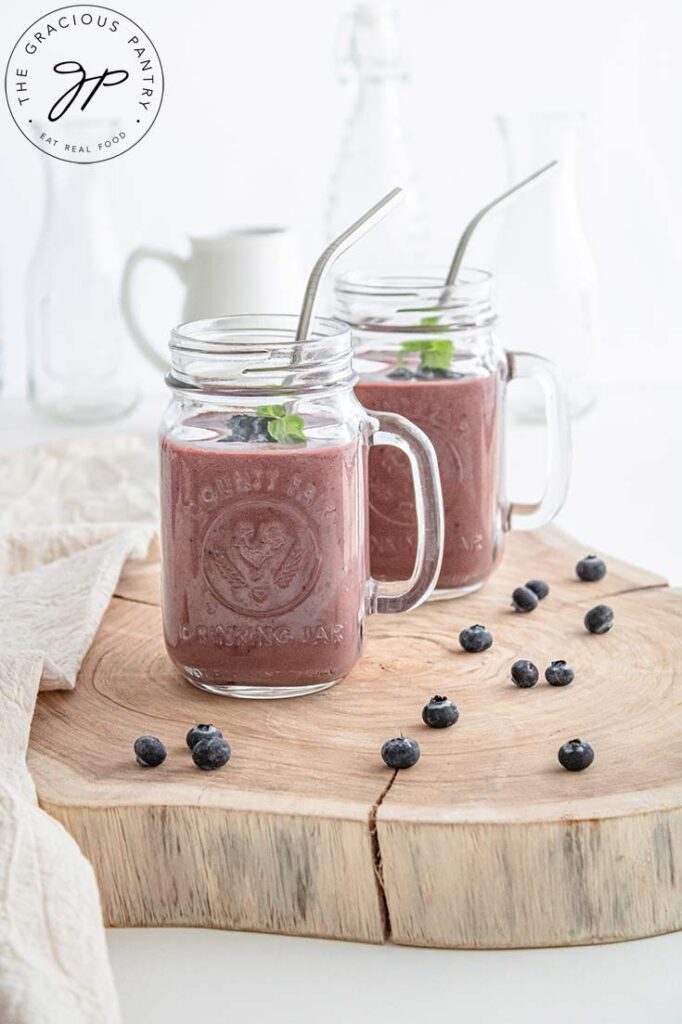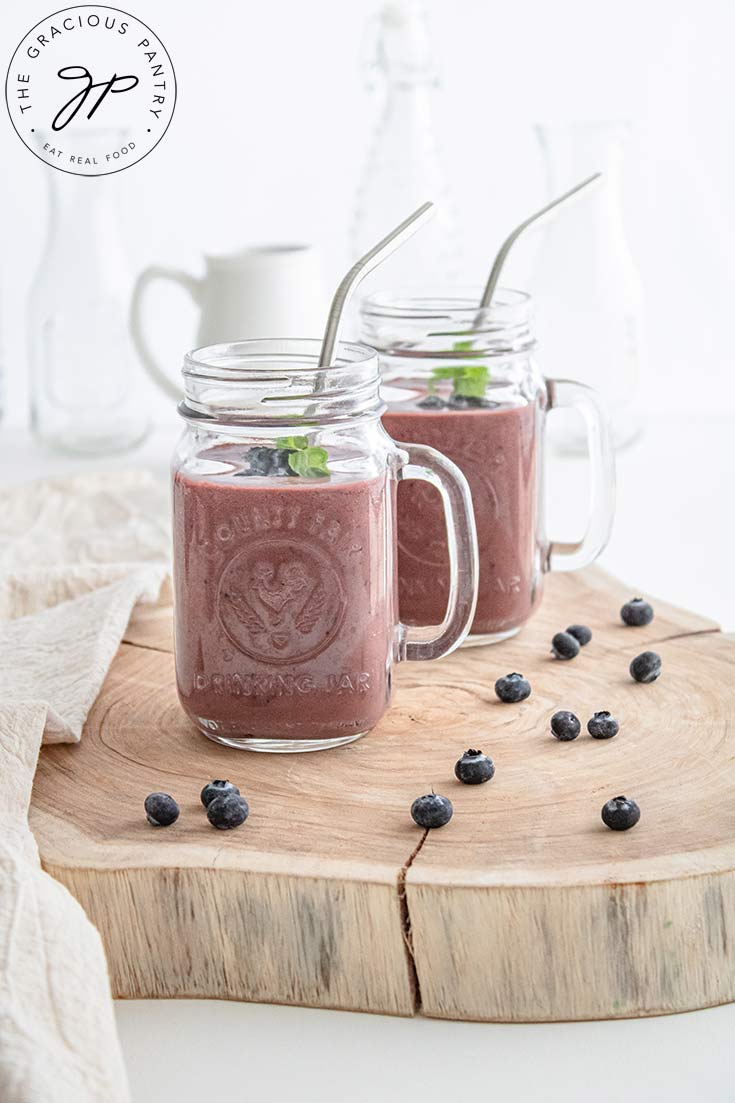 Are Acai Smoothies Healthy?
Absolutely! They are very nutritious! Check out the following info…
Benefits Of Acai
Grown in the Amazon, some claim that these superfood berries are arguably the #1 most nutrient-dense food on the planet!
Some of the benefits are as follows.
Acai berries are:
very high in antioxidants
rich in fatty acids
they contain 19 amino acids
they contain several sterols
One tsp. of acai berry powder contains:
20 calories 
0 g protein
1.5 g total fat
1 g carbs
1 g fiber
6 mg calcium
(source)
Acai berries contain more antioxidants than other commonly eaten berries. They also are high in fiber and heart-healthy fats. The antioxidant effects of acai berries have largely been attributed to phenolic compounds.
Antioxidants in the body are believed to help protect against various diseases as they can neutralize oxidative damage caused by environmental stressors, such as pollution.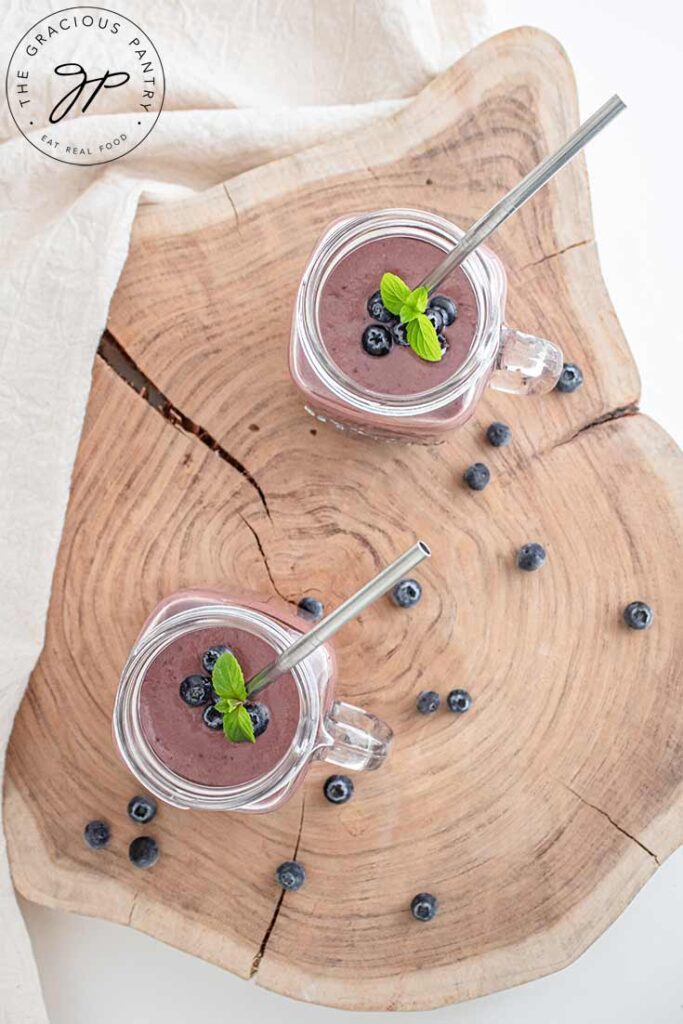 Acai Smoothie Additions
If you love Acai smoothies, you'll love all the different things you can add to give them different flavors and richer nutrition profiles. Here are some popular additions.
Blueberries
Mango
Bananas
Strawberries
Raspberries
Kiwi
Pineapple
Peanut butter
Cashew butter
Almond butter
Cocoa powder
Acai Smoothie Bowl Toppings
If you prefer to eat your smoothie in a bowl and with a spoon, you can add any of the above suggestions as fresh toppings. In addition, these are great sprinkled on top.
Nuts
Toasted shredded coconut or coconut flakes
Seeds
Granola
Cocoa nibs
Chocolate chips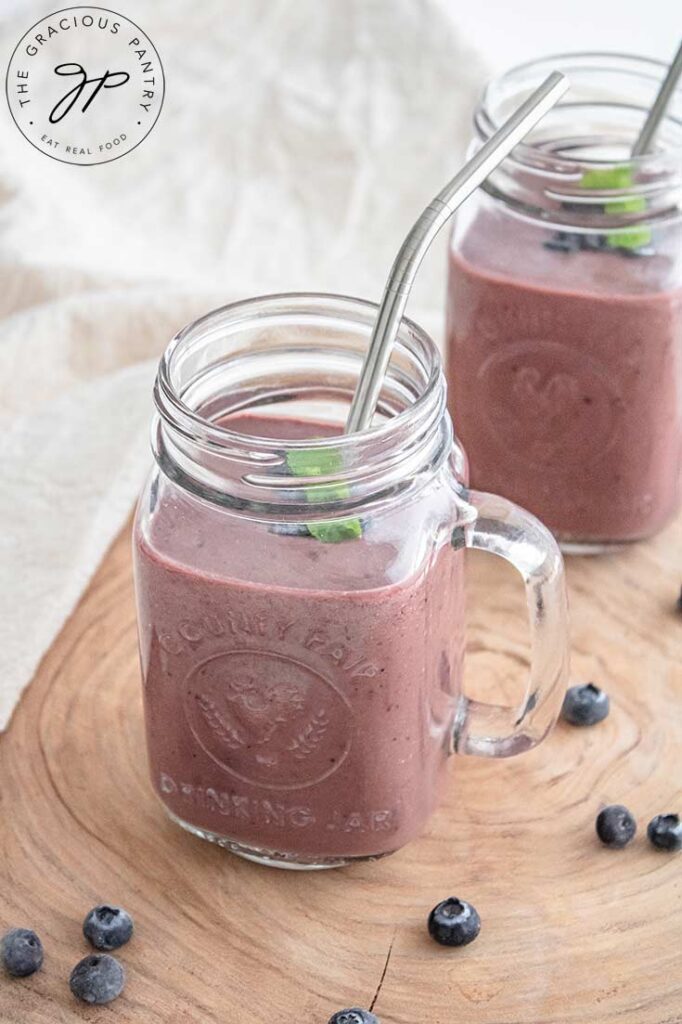 What Does Acai Taste Like?
Acai has a moderately sweet flavor that is sometimes described as a cross between a unsweetened chocolate and blackberries. It's a pleasant flavor, but it relies on being sweetened by other fruits or added sweeteners when on its own, for most people.
Does Acai Taste Good In Smoothies?
Absolutely! And with all the hundreds of recipes on the web that use it in smoothies, you'll never be at a loss for more ways to make it taste delicious.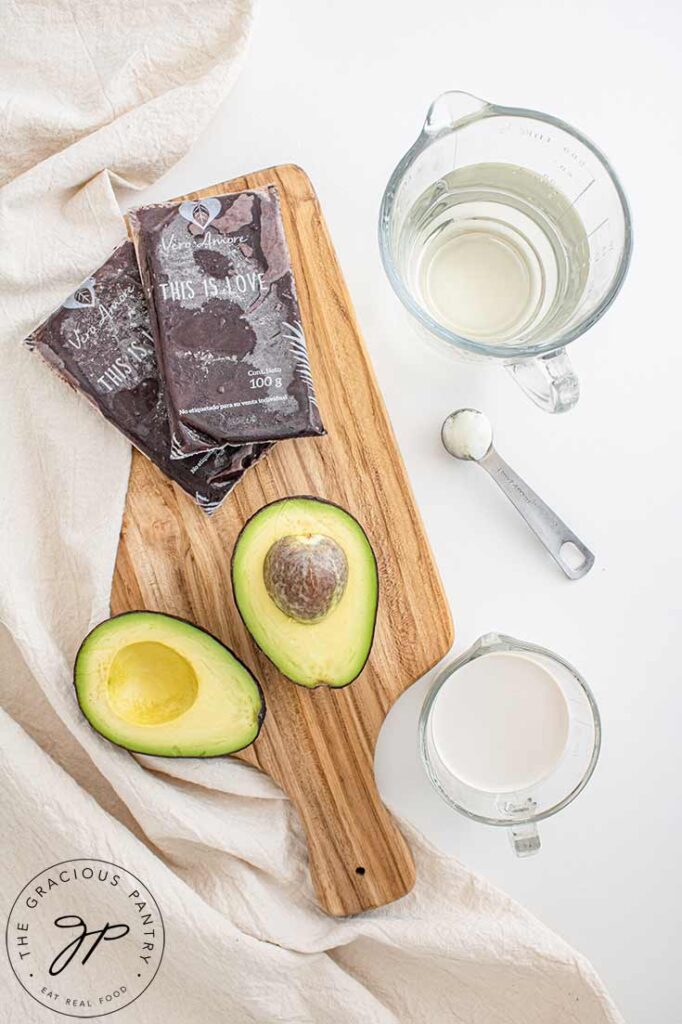 What Is Acai Smoothie Made Of?
½ cup acai pulp – This is typically purchased frozen and comes in 100g packets. they are convenient to use and don't take up much room in the freezer. Look for unsweetened acai.
1½ cups coconut water – Make sure this is unsweetened.
½ cup almond milk – Here again, make sure this is unsweetened.
½ medium avocado – Make sure it's not overly ripe/soft, or the avocado flavor could be too strong for the smoothie. An avocado that just barely turned ripe or is barely soft is what you want.
1 tsp. coconut oil – Opt for a virgin coconut oil where possible.
Sweetener – This is optional and can be added to taste, if you want it. You can use honey, maple syrup, monk fruit, Sucanat or coconut sugar. Whatever healthy sweetener you feel comfortable using.
How To Make And Acai Smoothie
Run the frozen packet of acai under warm water to loosen up and after the pulp is ready to come out of the package drop into your blender.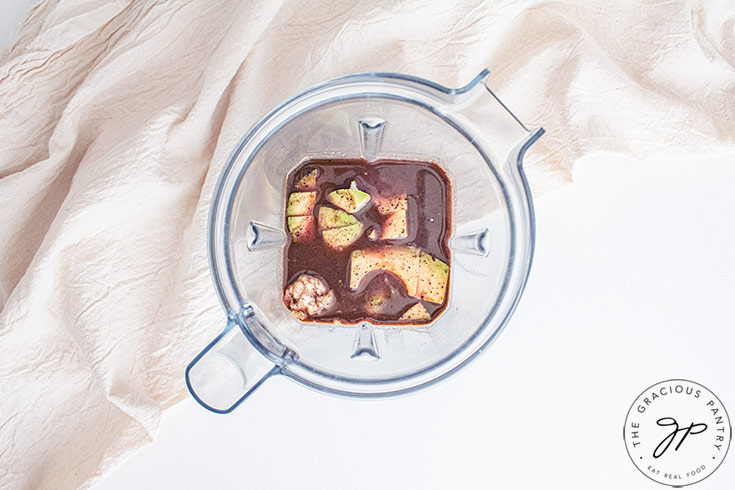 Add to your blender the almond milk, coconut water, avocado, and coconut oil.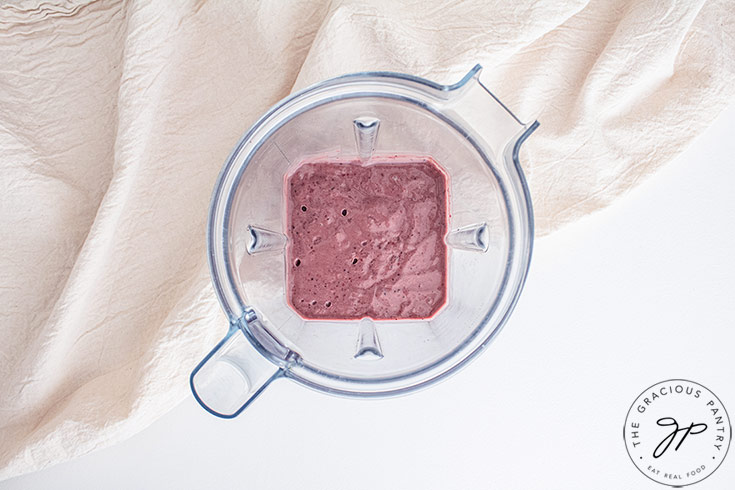 Blend together, taste for any need of sweetener (blend in if needed) and serve.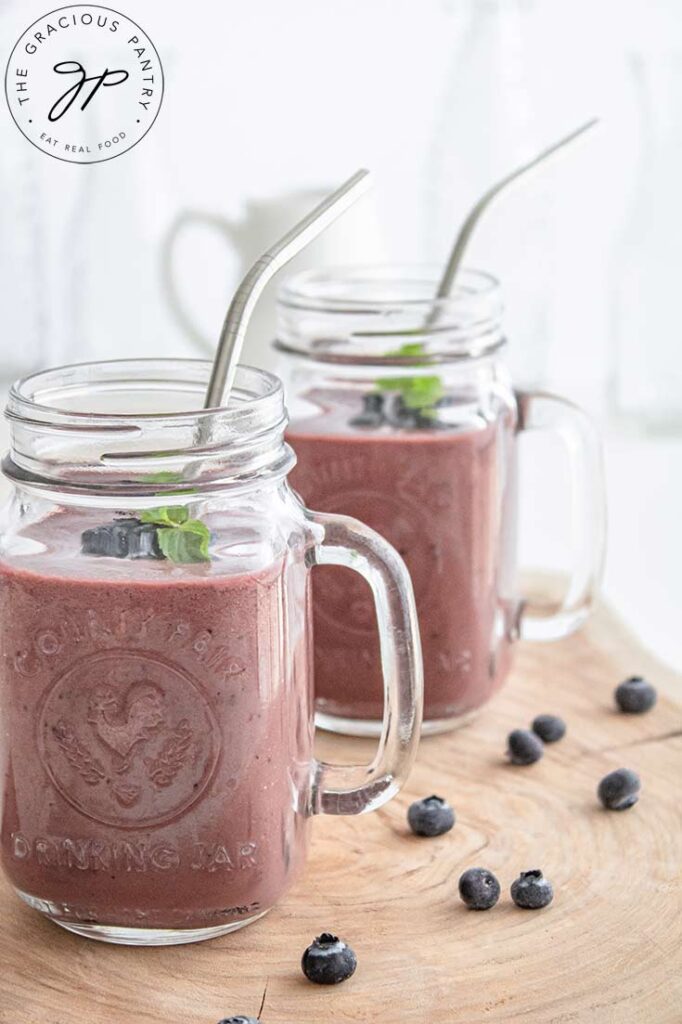 Tip: If you need an extra-filling smoothie or if you want a sweeter smoothie, you can add a ¼ cup raw oats (to fill you up) or some frozen banana or a handful of frozen berries to make it naturally sweeter.
Need Recipe Supplies?
More Healthy Smoothie Recipes
SUBSCRIBE
Remember to subscribe to my free newsletter to receive all my latest recipes in your inbox. Click here to sign up!
Acai Smoothie Recipe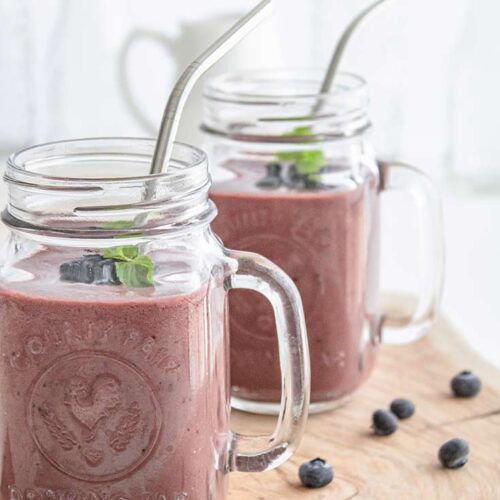 ½

cup

acai pulp

(100g packets for the ones that come in packets)

1½

cups

coconut water

½

cup

almond milk

½

medium

avocado

1

tsp.

coconut oil

sweetener

(to taste, as needed)
Please note that the nutrition data given here is a ballpark figure. Exact data is not possible.
Serving: 0.5the recipe | Calories: 177kcal | Carbohydrates: 19g | Protein: 3g | Fat: 10g | Saturated Fat: 3g | Polyunsaturated Fat: 1g | Monounsaturated Fat: 5g | Sodium: 276mg | Potassium: 713mg | Fiber: 6g | Sugar: 11g | Vitamin A: 152IU | Vitamin C: 10mg | Calcium: 140mg | Iron: 1mg