You do not need to be a master chef in the kitchen to create your own baby food. Although convenient, commercial baby foods can lose essential nutrients and vitamins during processing, as well as freshness that can make your little one excited to try new combinations and foods.
If you are looking for simple baby food recipes that are quick, inexpensive, and can satisfy the pickiest eaters, then you are at the right place.
Here are yummy baby food recipes that are made with minimal processing:
For 4 – 6 Month Olds
If your little one is 4 – 6 months old, then you will want to use simple, single-ingredient purees. This should help you spot and identify food sensitivities and allergies as early as possible. Once you have proven your baby's tolerance to individual foods, you can then try different combinations in order to enhance the flavor.
Banana Puree
Usually called the "perfect food", bananas are loaded with fiber and potassium. It is also known as one of Mother Earth's own antacids and quite gentle on the tummy.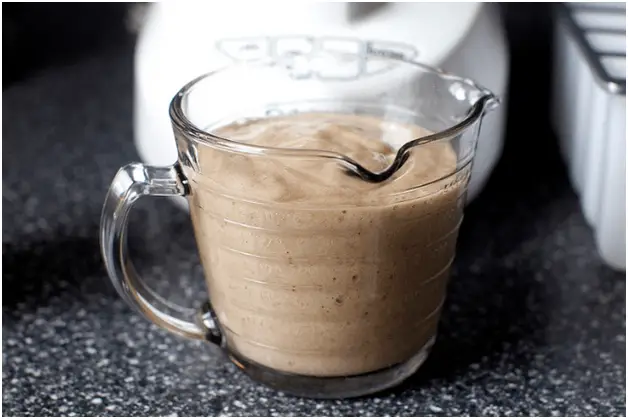 However, even if the banana is among the best first food for little ones, be careful not to overdo it since it can cause constipation.
Check out the recipe.
Baked Sweet Potato Puree
Adults love the taste of sweet potatoes and are quite popular for its amazing health benefits, too. Sweet potatoes are packed with fiber, antioxidants, vitamins, so it makes sense that your little one can benefit from this yummy tuber, too!
 You only need to create a simple puree with a hint of your baby's favorite milk or just a touch of water in order to create a nutritious and yummy first food, your little one will surely love!
Check out the recipe.
Avocado Puree
A buttery treat for your little one, this puree is loaded with good fats that are essential for your baby's physical and brain development. Furthermore, a perfectly-ripe avocado features a creamy texture that little ones seem to love!
In order to help prevent browning when refrigerating, you can add the avocado pit in the puree.
Check out the recipe.
Pea Puree
Peas are tiny yet loaded with nutrition such as calcium, protein, iron and vitamins C and A. However, if the skin of the peas makes the puree texture less appealing to your little one, then you can just strain them in order to make the puree smooth as possible.
Check out the recipe.
For 7 – 9 Months Old
With a 7 – 9-month old baby, you can create thicker purees with several ingredients. You can also add some meat and other proteins if your pediatrician gives an OK!
Spinach + White Yams
The simple combination of yams and spinach adds a healthy dose of vitamin A, iron, calcium and folate to your little one's diet. The yams add a touch of wetness in order to create a pleasant introduction to greens.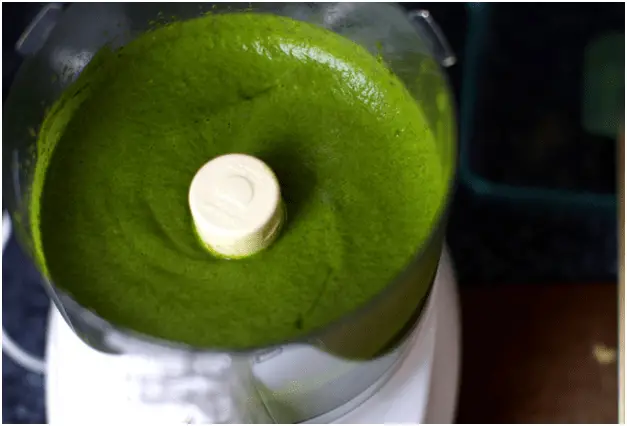 Check out the recipe.
Veggies and Sole Puree
Fish, peas, carrots, and potatoes make a delicious combination that is ready to eat under 8 minutes.
A seasoning ingredient in this recipe, Vegit, can also be subbed for Mrs. Dash which is a low-sodium seasoning. This recipe is a simple yet great introduction of fish for your baby.
Check out the recipe.
Beets and Blueberry Mash
Not only is this blend a pretty shade of magenta, but it is also a nutritious mixture of fiber, vitamin, and antioxidants. You can mix this puree with a bit of cereal for a delicious and nutritious breakfast for your little one.
Check out the recipe.
For 9 – 12 months old
During this age, your little one can now enjoy chunkier mashes and purees. You can now add dairy like yogurt or cheese to their foods. Babies can also advance to adult food and complex food combinations that are softened or finely minced.
Quinoa Ratatouille
Your little one's French classic gets tastier. The traditional ingredients of ratatouille now meet the super powerful grain, quinoa, in a much delightful "gourmet" puree your baby will love!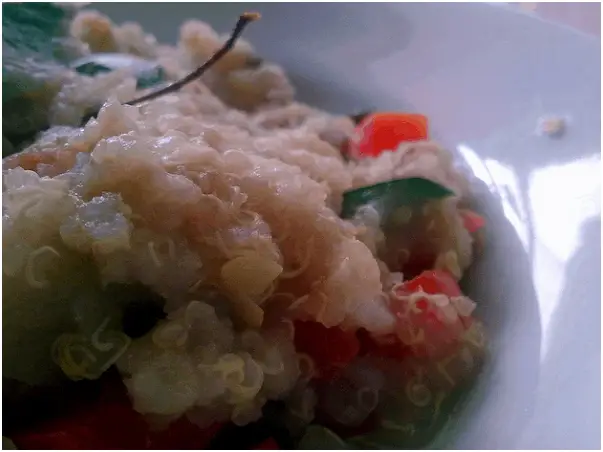 Check out the recipe.
Quinoa Banana Mash
Another quinoa recipe, this protein-packed grain will make a great addition to your growing child's diet. It adds a new texture to banana mash which your little one probably already loves.
You can even try serving cooked quinoa by itself to your baby. This is because the cooked seeds tend to stick on your little one's fingers and making it easier for them to eat.
Check out the recipe.
Banana and Apricot With Cinnamon
Apricot and banana pureed together makes an yummy combination. Spice it up with a dash of cinnamon, your baby will surely love.
Check out the recipe.