These Bible verses on health can help you hear what God has to say about your body, healthy choices, sickness, weight loss, and more.
We all hope to experience good health, and wish the same for those who we love and cherish. When we live healthy lives, we are able to serve others better, and we feel better in general.
Throughout the Bible, we can find plenty of Scriptures regarding health, God's healing, and taking care of our overall health, body, mind, and soul.
We are reminded in 1 Corinthians 6:19 that our bodies are the temple of God, where the Holy Spirit lives. Because God's spirit lives in our bodies, and our bodies are not our own but a gift from God, the way we nurture them, both physically, and spiritually is a vital part of our Christian walk.
We can offer our bodies as living sacrifices in so many different ways, in sickness or in health, bringing glory to God and not ourselves.
As Christians, we can take care of our physical bodies by working out (even making exercise an act of worship!), whether that is taking walks, doing a few stretches at home, or going to a gym or class. These are all good ways to keep our bodies in good shape.
This also applies to what we eat, and drink, and how it affects our overall health. I've lost 100 pounds and, along the way, was surprised to learn how many Bible verses can apply to your weight loss journey, gluttony/overeating, eating to glorify God, body image, and how to respond to food cravings/temptation.
But it is not only our physical health but our spiritual health that scripture is concerned with. Just like physical exercise, we grow stronger, and we build muscle by regularly being in God's word, and allowing it to transform us, instead of being conformed to the world's patterns and ways of thinking.
We can honor God by living lives that are healthy because we are taking care of what He has given us – a far greater motivation than any infomercial can give.
If you're struggling with your health, or you are looking for verses on health, healing, God's instructions on health, or how He has healed others in the Bible then these scriptures are for you!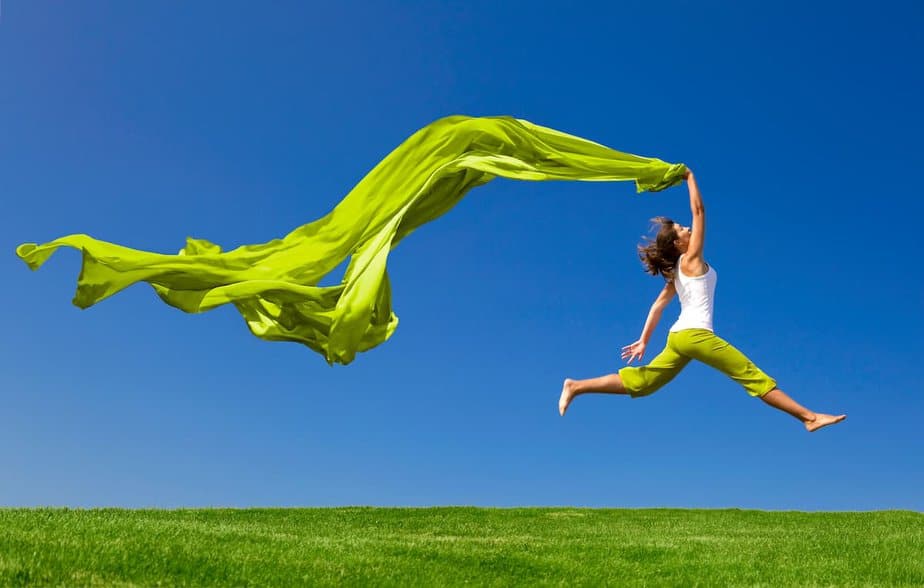 30 Bible Verses On Health
1. Proverbs 4:20-22 – The Wisdom of Scripture Brings Health
My son, pay attention to what I say; listen closely to my words. Do not let them out of your sight, keep them within your heart; for they are life to those who find them and health to a man's whole body.
2. Isaiah 53:5 – Through Christ's Sacrifice We Have Found Healing From Sin
But he was pierced for our transgressions, he was crushed for our iniquities; the punishment that brought us peace was upon him, and by his wounds, we are healed.
3. Proverbs 14:30 – Peace & Contentment Bring Life
A heart at peace gives life to the body, but envy rots the bones.
4. Mark 5:34 – Jesus Heals A Woman Because of Her Faith
He said to her, "Daughter, your faith has healed you. Go in peace and be freed from your suffering."
5. Jeremiah 30:17 – The Lord Restores Us To Health
But I will restore you to health and heal your wounds,' declares the LORD, 'because you are called an outcast, Zion for whom no one cares.'
6. 1 Corinthians 6:19-20 – Our Bodies Belong To God, We Should Honor Him with It
Do you not know that your body is a temple of the Holy Spirit, who is in you, whom you have received from God? You are not your own; you were bought at a price. Therefore honor God with your body.
7. Psalm 147:3 – God Brings Healing To The Brokenhearted
He heals the brokenhearted and binds up their wounds.
8. Revelation 21:4 – He Will Heal All Our Pain When He Returns
He will wipe every tear from their eyes. There will be no more death or mourning or crying or pain, for the old order of things has passed away."
9. Psalm 6:2 – Call Out To The Lord For Healing
Have mercy on me, Lord, for I am faint; heal me, Lord, for my bones are in agony.
10. Jeremiah 33:6 – The Lord Heals His People
Nevertheless, I will bring health and healing to it; I will heal my people and will let them enjoy abundant peace and security.
11. Proverbs 3:5-8 – Trust in God's Wisdom Over Your Own Understanding
Trust in the Lord with all your heart and lean not on your own understanding; in all your ways submit to him, and he will make your paths straight. Do not be wise in your own eyes; fear the Lord and shun evil. This will bring health to your body and nourishment to your bones.
12. 1 Timothy 4:8 – Training In Godliness Is Beneficial For Now & Eternity
For physical training is of some value, but godliness has value for all things, holding promise for both the present life and the life to come.
13. 2 Chronicles 7:14 – Turn To God In Humility & Meekness
 If my people, who are called by my name, will humble themselves and pray and seek my face and turn from their wicked ways, then I will hear from heaven, and I will forgive their sin and will heal their land.
14. James 5:14-15 – God Desires Prayers In Faith
Is any one of you sick? He should call the elders of the church to pray over him and anoint him with oil in the name of the Lord. And the prayer offered in faith will make the sick person well; the Lord will raise him up. If he has sinned, he will be forgiven.
15. Malachi 4:2 – The Sun of Righteousness Will Rise on Those Who Revere His Name
But for you who revere my name, the sun of righteousness will rise with healing in its wings. And you will go out and leap like calves released from the stall.
16. Psalm 103:2-4 – We Serve A God Who Forgives & Heals 
Praise the Lord, my soul, and forget not all his benefits- who forgives all your sins and heals all your diseases, who redeems your life from the pit and crowns you with love and compassion.
17. Exodus 15:26 – He is The Lord Who Heals You
He said, "If you listen carefully to the voice of the LORD your God and do what is right in his eyes, if you pay attention to his commands and keep all his decrees, I will not bring on you any of the diseases I brought on the Egyptians, for I am the LORD, who heals you."
18. Matthew 11:28-29 – He Gives Rest For The Weary Soul
 "Come to me, all you who are weary and burdened, and I will give you rest. Take my yoke upon you and learn from me, for I am gentle and humble in heart, and you will find rest for your souls.
19. Proverbs 17:22 – Having A Cheerful Heart is Like Good Medicine
A cheerful heart is good medicine, but a crushed spirit dries up the bones.
20. Proverbs 12:25 – Through Kind Words, We Can Build Others Up
An anxious heart weighs a man down, but a kind word cheers him up.
21. Psalm 107:19-21 – God Does Wonderful Deeds For Mankind
Then they cried to the Lord in their trouble, and he saved them from their distress. He sent out his word and healed them; he rescued them from the grave. Let them give thanks to the Lord for his unfailing love and his wonderful deeds for mankind.
22. Matthew 10:1 – Jesus Gave His Disciples Authority To Heal Every Disease & Sickness
Jesus called his twelve disciples to him and gave them authority to drive out impure spirits and to heal every disease and sickness.
23. Matthew 9:20-21 – The Woman With The Issue of Blood Was Healed Because of Her Faith
Just then a woman who had been subject to bleeding for twelve years came up behind him and touched the edge of his cloak. She said to herself, "If I only touch his cloak, I will be healed."
24. Matthew 9:35 – Jesus Healed Every Kind of Sickness During His Earthly Ministry 
Jesus went through all the towns and villages, teaching in their synagogues, proclaiming the good news of the kingdom and healing every disease and sickness.
25. Proverbs 16:24 – Pleasant Words Are Healing To The Bones
Pleasant words are a honeycomb, sweet to the soul and healing to the bones.
26. Jeremiah 17:14 – We Can Ask God For Healing
Heal me, O LORD, and I will be healed; save me and I will be saved, for you are the one I praise.
27. Matthew 9:6-7 – Jesus Heals The Paralytic & Forgives Him of His Sins
But I want you to know that the Son of Man has authority on earth to forgive sins." So he said to the paralyzed man, "Get up, take your mat and go home." Then the man got up and went home.
28. Luke 8:50 – Jesus Heals The Daughter of Jarius
Hearing this, Jesus said to Jairus, "Don't be afraid; just believe, and she will be healed."
29. Psalm 41:3 – The Lord is The One Who Sustains & Restores Us During Illness
The Lord sustains them on their sickbed and restores them from their bed of illness.
30. Isaiah 58:8 – Your Healing Will Quickly Appear
Then your light will break forth like the dawn, and your healing will quickly appear; then your righteousness will go before you, and the glory of the Lord will be your rear guard.